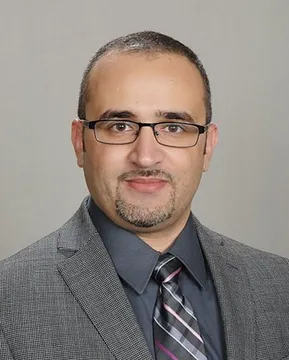 Dr. Mahmoud Salem
Podiatrists - Salem And Roanoke, VA
Salem Foot And Ankle Specialists
Dr. Salem was born and raised in the West bank, Palestine. He Received his Undergraduate degree in Biology with minors in Chemistry from the University of North Carolina at Chapel Hill. He then attended the Ohio College of Podiatric Medicine where he earned his Doctorate of Podiatric Medicine Degree in 2011. Dr. Salem then went on to complete a comprehensive three-year foot and ankle reconstructive surgical residency at St. John Macomb/Oakland Hospital in Warren, MI.
During his residency, he received extensive training in both orthopedic and podiatric surgical techniques with emphases on diabetic limb preservation and wound care. He served as the Chief Resident during his final year of residency. Dr. Salem has been in private practice since graduating and has provided comprehensive conservative as well as surgical foot and ankle care to patients in the state of Virginia for over 2 years. He maintains the highest levels of accreditation and pursues ongoing education to stay at the cutting edge of advanced surgical techniques and treatments in podiatric medicine.
His areas of special interest include: Minimally invasive procedures, sports medicine, hammer toe and bunion surgery, diabetic limb salvage, flat foot reconstruction, small joint replacement, ankle arthroscopy, and lower extremity fracture repair. He is an active member and an associate of The American College of Foot and ankle Surgeons, the American Podiatric Medical Association and the Virginia Podiatric Medical Association.
Dr. Salem is board qualified with the American College of Foot/Ankle Surgeons and Certified with American Board of Podiatric Medicine. He is happily married with four kids. In his spare time away from the office, Dr. Salem enjoys spending time with his wife, Nadia and their 4 young boys. He also enjoys playing soccer and beach activities.
As a podiatric practitioner, he is dedicated to providing the best care possible by upholding the podiatric profession to its highest standards and continued self-advancement. He has a passion for healing and strives to deliver an improved quality of life for his patients through the latest technology and surgical techniques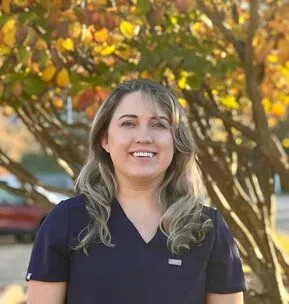 Dr. Christina Davison
Podiatrists - Salem And Roanoke, VA
Salem Foot And Ankle Specialists
Dr. Davison grew up in a small town in Wyoming. She obtained her bachelor's degree in Physiology from the University of Wyoming. She then completed her Doctorate of Podiatric Medicine at Des Moines University in Iowa finishing top of her class. She completed her surgical residency training at Health Alliance in Kingston, New York where she served as chief resident during her final year.
Her areas of focus are diabetic foot care, wound care, general podiatry, hammertoe surgery, bunion surgery, as well as soft tissue and fracture repair of the foot and ankle. Her residency training focused on both foot and ankle surgery as well as general podiatry and wound care.